Heart Health Profile
£69.00
Regular price
Unit price

/

per
Take control of your health using our at-home tests designed by scientists from the world's leading research universities.
Quantity selected exceeds current stock
🚚 Free 2-Way Delivery Included
All test kits are delivered to you for free within approximately 1-3 working days, and include a prepaid shipping label for you to send samples to the lab.
Adding product to your cart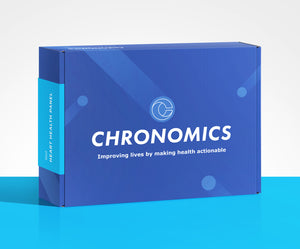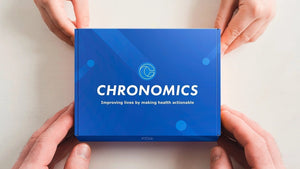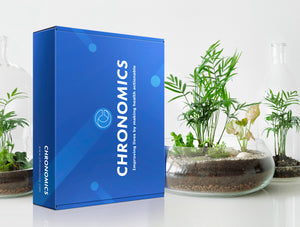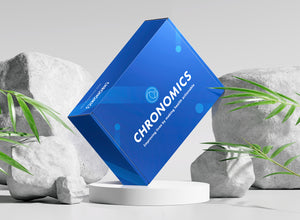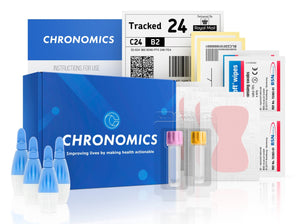 Description
Maintain a healthy heart by checking your cholesterol levels and risk of diabetes using a simple at-home finger-prick test.
What is the Heart Health test? 
The HbA1c test measures average blood sugar levels over the past 2 to 3 months, while the triglycerides and cholesterol levels reflect the amount of fat in the blood at the time of the test. Monitoring these biomarkers (below) helps to identify potential risk factors for cardiovascular disease and take preventative measures. Maintaining healthy levels of these markers can help reduce the risk of heart attack, stroke, and other heart-related issues.
What biomarkers are measured in this test?
Triglycerides

Cholesterol

Non-HDL

Low Density Lipoprotein (LDL)

Hemoglobin A1c (HbA1c)

High Density Lipoprotein (HDL)

Cholesterol:HDL Ratio 
Who should take this test?
This test can be informative for anyone interested in their health. In particular, patients with a family history of heart disease, high blood pressure, high cholesterol, or other cardiovascular risk factors would find this test useful. Additionally patients who are overweight, have a sedentary lifestyle, or have a history of smoking may benefit from this test to monitor their heart health.
Is there anything I need to know before taking this test?
This test should be taken after fasting for at least 8 hours because the cholesterol test requires an accurate measurement of the fat levels in the blood.
You must be at least 18 years old to use our testing services.
How often should I take this test?
It is recommended to repeat this test once or twice per year to monitor changes in heart health over time and take proactive steps to maintain good health. Having knowledge of your heart health can also help identify potential risk factors and make lifestyle changes to prevent heart-related issues.
What could results out of range (abnormal) mean? 
Abnormal results for tests such as HbA1c, triglycerides, or cholesterol may indicate an increased risk of cardiovascular disease. This can be a motivator to make lifestyle changes such as improving diet, increasing physical activity, and quitting smoking. It is important to discuss these results with a doctor, particularly if you have any symptoms or signs of heart problems, as these may require emergency treatment.
What could results in range (normal) mean?
Normal results for tests such as HbA1c, triglycerides, or cholesterol are a motivator to further improve your lifestyle with changes such as increasing physical activity, eating healthily and stopping smoking. It is important to discuss these results with a doctor to make a full assessment of your risk factors for cardiovascular disease. If you have any symptoms or signs of heart problems, contact your doctor immediately as these need an emergency assessment.
How can I improve my results?
A diet rich in fruits, vegetables, whole grains, and lean proteins can help lower total cholesterol and triglycerides. Foods high in fibre, such as oats, barley, and legumes can also remove excess cholesterol from the body. It is important to limit the intake of saturated and trans fats, which are found in fatty meats, full-fat dairy products, and processed foods. Regular physical activity can lower LDL (bad) cholesterol and increase HDL (good) cholesterol. Aiming for at least 30 minutes of moderate physical activity most days of the week can maintain healthy cholesterol levels. To increase HDL cholesterol, adding foods high in monounsaturated and polyunsaturated fats, such as nuts, seeds, and fatty fish to the diet can help. 
To maintain a healthy HbA1c, and reduce your risk of type 2 diabetes, through healthy eating and physical activity. A diet low in sugars and carbohydrates, that emphasises vegetables, and lean proteins can help keep blood sugar levels in check.
Regular monitoring of blood tests can provide important information about heart health. A doctor can make recommendations for lifestyle changes based on the test results and provide guidance on diet and physical activity.
You can find more information about refunds & replacements in our Refund Policy.
📋 Easy to understand results
After receiving and registering your test, you will gain access to your personal Chronomics dashboard where you'll be able to access your test results once returned by the lab.
For each biomarker you will get a test result - we will provide both the number and the unit of measurement.
We will also let you know if the result is normal or abnormal, and will explain the role of the biomarker in the body along with some reasons why results can be abnormal.
🔬 Developed by leading scientists
Founded by scientists from the world's leading research universities, we have brought together an expert team across science and technology to create best health and wellness tests in the market.
🙌 Take health into your own hands
The test is simple and can be self-administered at home with minimal preparation. No more waiting for an appointment!
Once results are available from the testing laboratory you will receive an email notification and your results will be visible on the dashboard.
Frequently asked questions
You will receive an e-mail from us within 48-hours of your sample being received by the lab, with a link to view your test results on our secure dashboard once your results are ready.
Yes, your samples are processed in the same labs used by hospitals, government programs and primary care providers - all of which are UKAS and ISO accredited, which are the highest levels of accreditation. Furthermore, our team is comprised of medical and scientific leaders, so you can be assured that our claims and results reports are clinically-valid.
Keeping your personal data secure is important to us. The Chronomics platform was built with the strongest encryption and security standards in mind, and is HIPAA compliant. For more details about our privacy policy, please click here.
We advise that samples are collected when waking up in a fasted state and returned immediately using the labels provided. Each of our test kits includes a prepaid delivery label to return your samples to the lab. Please do not collect or return samples on a Friday, Saturday or Sunday.
Your Chronomics test kit includes:
- Instructions
- Collection tube(s)
- Plaster x 2
- Return form x 1
- Alcohol swab x 2
- Lancet x 4
- Prepaid shipping label x 1
- Cleansing wipe x 1
- Collection tube label(s)
- Protective plastic case x 1