Epigenetic Biological Age
£199.00
Regular price
Unit price

/

per
Collection method - Saliva
All epigenetic analysis starts with the collection of DNA samples. Collect reliable samples with our saliva collection kit.
You must be at least 18 years old to use our testing services.
Quantity selected exceeds current stock
Adding product to your cart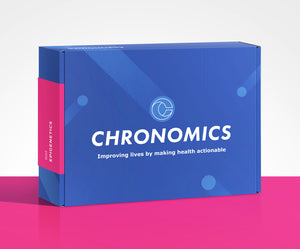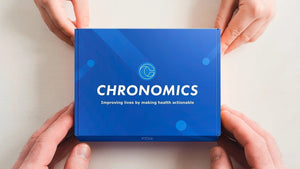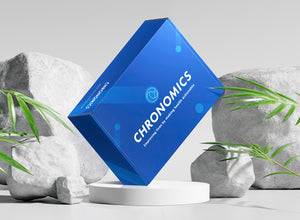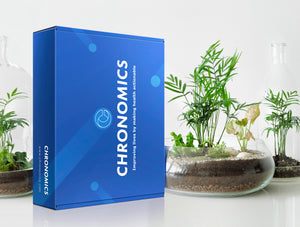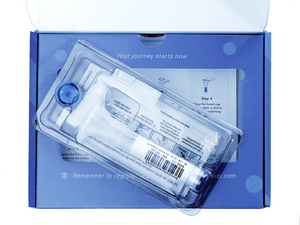 Description
This test looks at thousands of epigenetic markers along your DNA to measure your Biological Age.
What is an Epigenetic test?
Your Biological Age is the age your body looks from the inside, as opposed to your chronological age - the number times you have traveled around the Sun. The difference between your Biological Age and your chronological age is known as age-acceleration. 
The science of epigenetics reveals how lifestyle changes and environmental factors impact our health at the molecular level. Our epigenetic technology (which uses DNA methylation data) is the gold standard and most accurate method to measure your Biological Age (better than telomere length!).
Some of us really do look older on the inside - increased Biological Age is associated with the risk of chronic diseases and overall health and mortality. The good news is that positive lifestyle changes can reduce your Biological Age.
Epigenetic Biological Age changes the way we think about our DNA and gives us a holistic window into our long term health. By testing over time we can track how our life choices are impacting our ageing rate, and determine whether these choices (lifestyle interventions, supplements, ...) are increasing our chances of a healthier and happier life.
Testing requirements
Do not eat or drink for at least 1 hour before collecting your saliva sample.
What's Included?
Saliva collection kit
Instructions for use
Pre-paid return label
Receive your results in 8-10 weeks
Access to your own online dashboard
You can find more information about refunds & replacements in our Refund Policy.
📋 Easy to understand results
After receiving and registering your test, you will gain access to your personal Chronomics dashboard where you'll be able to access your test results once returned by the lab.
For each biomarker you will get a test result - we will provide both the number and the unit of measurement.
We will also let you know if the result is normal or abnormal, and will explain the role of the biomarker in the body along with some reasons why results can be abnormal.
🔬 Developed by leading scientists
Founded by scientists from the world's leading research universities, we have brought together an expert team across science and technology to create best health and wellness tests in the market.
🙌 Take health into your own hands
The test is simple and can be self-administered at home with minimal preparation. No more waiting for an appointment!
Once results are available from the testing laboratory you will receive an email notification and your results will be visible on the dashboard.
Frequently asked questions
You will receive an e-mail from us within 8-10 weeks of your sample being received by the lab, with a link to view your test results on our secure dashboard once your results are ready.
Yes, your samples are processed in the same labs used by hospitals, government programs and primary care providers - all of which are UKAS and ISO accredited, which are the highest levels of accreditation. Furthermore, our team is comprised of medical and scientific leaders, so you can be assured that our claims and results reports are clinically-valid.
Keeping your personal data secure is important to us. The Chronomics platform was built with the strongest encryption and security standards in mind, and is HIPAA compliant. For more details about our privacy policy, please click here.
We advise that you do not eat or drink for at least 1 hour before collecting your saliva sample. Each of our test kits includes a prepaid delivery label to return your samples to the lab.
Your Chronomics test kit includes:

- Saliva collection kit
- Instructions for use
- Pre-paid return label